Ultraviolet Zhanrui: V516 chip is the first in China to complete all 5G LAN test projects
Source: Home of IT
IT Home reported on October 31 that under the guidance of IMT-2020 (5G) promotion group, Ziguang Zhanrui, together with ZTE, Ericsson and other well-known system equipment manufacturers in the industry, successfully completed the 5G LAN function technology test in October 2022, fully verifying the completeness and good interoperability of the 5G chip of Ziguang Zhanrui for 5G LAN technology support, It has laid a good foundation for the subsequent commercial use of terminals in the 5G LAN technology industry.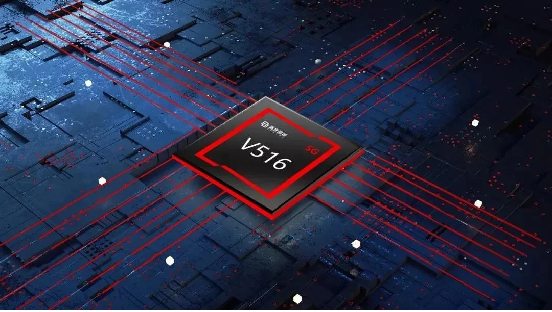 This 5G LAN technology verification follows the Technical Requirements and Test Methods for 5G LAN Functions formulated by the IMT-2020 (5G) Promotion Group Test Working Group, and uses the Ultraviolet Spreader V516 chip platform. The test project includes 5G VN group static management, 5G VN group dynamic management, session management, user surface management and other functions, covering Ethernet and IP PDU session types, with a total of 27 use cases. Ultraviolet Zhanrui V516 became the first 5G chip platform to complete all test projects in China.
As the world's first 5G R16 Ready baseband chip platform, the Ultraviolet Zhanrui V516 supports the key features of eMBB+URLLC+IIoT of multiple 5G R16 standards, such as 5G LAN, URLLC, 5G private network and 5G terminal slice. Facing the 5G vertical industry, V516 can realize 5G R16 application examples such as smart grid, smart manufacturing, smart building, smart logistics and smart port through URLLC, high-precision time service, 5G LAN, 5G terminal slicing and other features.
Ziguang Zhanrui is one of the three 5G chip companies facing the open market in the world, and also the only one in the open market in Chinese Mainland.
IT House learned that in July 2021, the Ministry of Industry and Information Technology, together with nine departments, released the "Sailing" Action Plan for 5G Applications (2021-2023). Driven by the "Action Plan", 5G provides new momentum for the digital transformation of thousands of businesses and hundreds of industries, and 5G's application in vertical industries has entered the stage of overall acceleration.
In the industrial Internet, most industry terminals use LAN two-layer communication. In order to achieve wireless, AR routers need to be used for network protocol conversion and interconnection. This makes the network architecture more complex and the operation and maintenance cost higher. Simplifying the industrial Internet wireless networking architecture based on 5G technology becomes a huge challenge. To solve this problem, 3GPP introduced 5G LAN technology in R16.
5G LAN technology can realize layer two interconnection without changing the existing industrial Internet network topology, and solve the problems such as network topology reconstruction, configuration reconstruction, and application reconstruction required for traditional mobile networks to adapt to industrial Internet. 5G LAN technology can not only save the cost of industrial Internet networking, but also reduce the difficulty of 5G transformation of production lines and industrial Internet maintenance, so as to achieve flexible adaptation and greatly improve production efficiency. As one of the key features defined by 3GPP R16, 5G LAN is the basic technology to realize the deep integration of industrial Internet and 5G, and is of great significance to the development of 5G+industrial Internet.